Low z ellipticals
---

Galaxies follow a morphology-density relationship (Dressler et al, 1980s), wherein ellipticals are preferentially found in denser environments.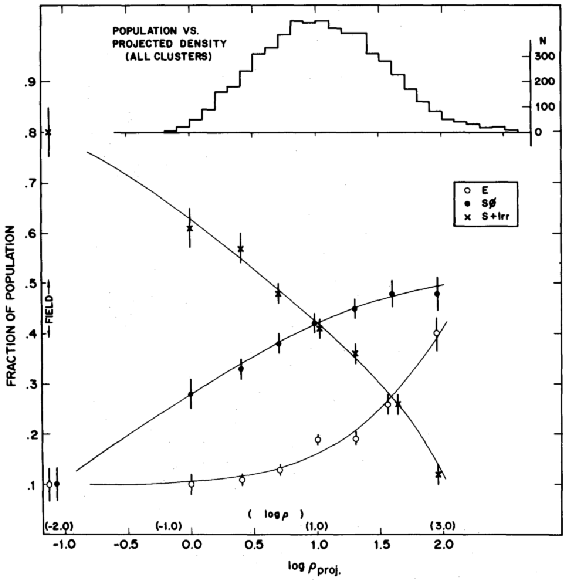 But let's look at some field ellipticals:

NGC 474:



Centaurus A (nearest E):

NGC 7252 (merger remnant -- E to be?)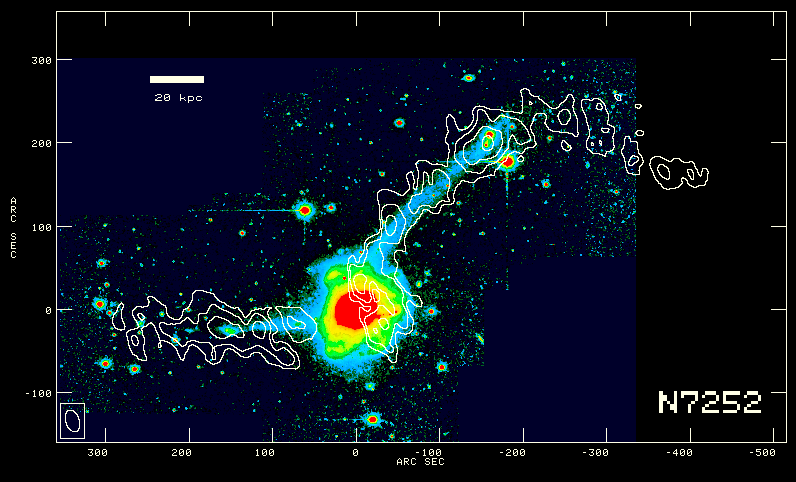 Field ellipticals often show morphological peculiarities and slightly bluer colors, while cluster elliptical galaxies appear "red and dead".

Cartoon galaxy formation model

Environment driven

high density, early collapse, galaxy formation at high redshift
lower density, later collapse, galaxy formation a continual process


Mass-driven ("downsizing")


things at the center of high density peaks form first, and also are (or become) the most massive objects (luminous Es)

lower mass things form later/continually
This is a schematic "starting point" -- exceptions exist, and details are complicated and uncertain!